Gijs' Thoughts: T is for Tolerance
"It's a universal law-- intolerance is the first sign of an inadequate education. An ill-educated person behaves with arrogant impatience, whereas truly profound education breeds humility."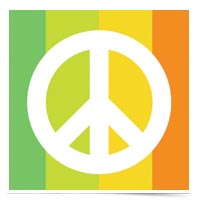 Bonjour à tous,
As the Thanksgiving holiday approaches for our American and Canadian friends, I wanted to take a moment to reflect on the season when family and friends gather, and the big picture in terms of how we're all expected to get along on this increasingly crowded planet of ours.
Thanksgiving often puts people around the table who may not normally see one another throughout the year. Far flung relatives, cousins, inlaws, and other guests-of-guests may come from all walks of life. Their political, religious, and social viewpoints may differ widely from our own. Yet when we see them on Thanksgiving, we do our best to tolerate differences. Ideally, we look for ways to connect rather than provoke arguments. (Sometimes a little red wine either helps or hurts this process.)
Tolerance is not always the easiest value to embrace. Now, especially, we can find ourselves thrust into polemic arguments driven by political and media forces which command enormous attention and influence. Social media and a profound lack of face-to-face interaction makes it easier to distance ourselves from our mutual, essential humanity if we let it. It is easy to be intolerant. Easy to erect high walls. Easier than ever to segment and align ourselves with only those who agree with our values and sense of our role the world. While we endure, suffer infringements on our "bulb of safety", with the Paris attacks (and any other terrorist attacks in the world for that matter) we do forget that driven by overwhelming media drive... we forget to think for ourselves, and reflect on our own personal values that we have learned long ago. A small group does not reflect the thoughts and behaviour of a large group. A small groups' actions should not scare the larger group, just by virtue of the media drive. We can all think for ourselves, so let's go back to that and be smart again.
I would gently urge everyone to see Thanksgiving as more than a time to give thanks for our blessings and chow down on turkey. Use it as a yearly reminder to bring the other "T" to the table as often as we can:
Tolerance.
Bonne semaine from Normandy, France.
Gijs Van Breugel
Estate agent & Translator, CEO TERRA FRANCE